Best Places to Stay in BVI
This page may contain compensated links. For more information read our disclaimer here.
by Kristin Young | Updated On: September 19, 2020 | Uncategorized
Heading to the British Virgin Islands for an amazing beach vacation? They are located just a few miles east of the US Virgin Islands and are perfect for people looking for a relaxing getaway with some of the best views in the world. The main islands of Tortola, Anegada, Virgin Gorda and Jost Van Dyke, are the ones which are usually visited but there are tons more to explore.
Here are our top 5 places to stay when visiting BVI.
Scrub Island Resort is located on a private Marriott island, and is the perfect location to get away from it all in the BVIs. Get out and explore the nearly deserted beaches, or rent a small boat and explore some wonderful snorkeling around the island.
Check prices and availability here.
If snorkeling if what you're looking for, the best snorkeling from shore in the British Virgin Islands is on Virgin Gorda, and Little Dix Bay Resort is the best spot to stay on the island. It's a bit of a splurge, but it's SO worth it! Right on the beach and just a short drive from the baths, it just doesn't get better than this place
Check prices and availability here.
This accommodation is open to pets and offers barbecue too. The location of this hotel is great. The guests can enjoy the on – site bar and there is free parking too. Bike and car rental are also available. It is only about 10 miles from the airport. All island activities are present and available nearby. You can go for a nice snorkeling, surfing activity for half a day at the nearby Apple Bay Surfing Spot.
Click Here to Check Prices and Availability.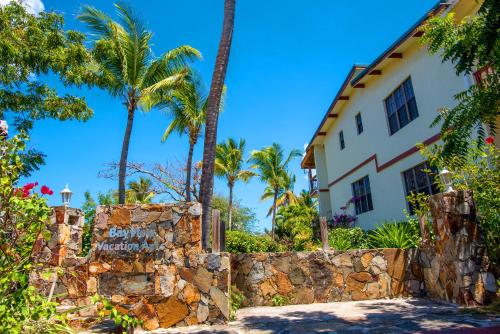 This highly rated hotel located in a convenient place according to guests offers Sea view and Garden view rooms and every room is fitted with air conditioners, a flat-screen TV, a washing machine and coffee maker, and provided with a kitchen. The hotel is in Virgin Gorda. They boast of a full garden and barbecue facilities.
Check Prices and Availability Here.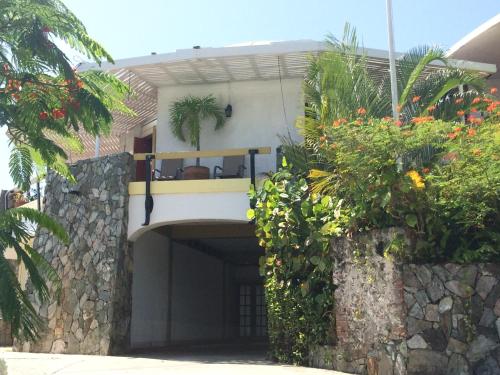 Rooms have a terrace at the Fort Burt Hotel and a great outdoor swimming pool and restaurant are just marvelous. Fort Burt Hotel is at 1.7 km from Cruise Ship Pier. The rooms are also equipped with a dining table. There are rooms with sea view and mountain views. There is free Wi-Fi available at the property. All guests get free parking. The Fort Burt Hotel is only about 10 miles from the Beef Island Tortola Airport, making it very convenient for the guests to stay at.
Check Prices and Availability Here.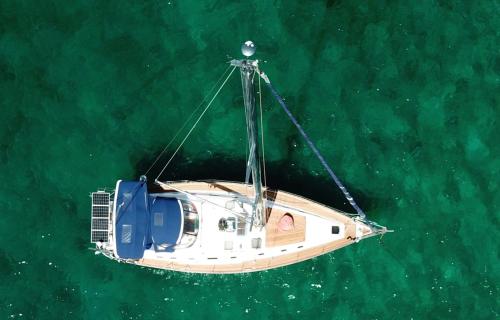 Looking for a unique experience? Stay on the Kundalini Sailing Yacht, moored in Road Town, Tortola, and experience the British Virgin Islands by sea. The crew will remain on board for your stay, and provide a buffet breakfast. Or, you can choose to hire them for a little extra and spend your trip exploring around all of the islands.
Check prices and availability here.
Pick one of these accommodations and enjoy your trip to the British Virgin Islands.
Hi!  We're Kristin & Andrew, lovers of everything tropical.  We spend as much time as possible searching for the best beaches, snorkeling, hiking, and fun in the sun!